Best Guy 7: Attack on Salt
The Rules
Only characters who have made their debut in an anime as late as Winter 2020 are eligible.

The picture you use for your nomination must come from MyAnimeList or Anilist. If the picture is not from one of those sources the nomination will be deleted.

PLEASE check the Character List first before nominating to prevent repeats.

Please do not link the bracket to other subreddits.

The previous six Best Guy winners (Lelouch Lamperouge, Koyomi Araragi, Spike Spiegel, Koro-sensei, Shigeo "Mob" Kageyama and Levi Ackerman) and Best Character winners Roy Mustang, Okabe Rintarou, and Edward Elric are ineligible for this contest.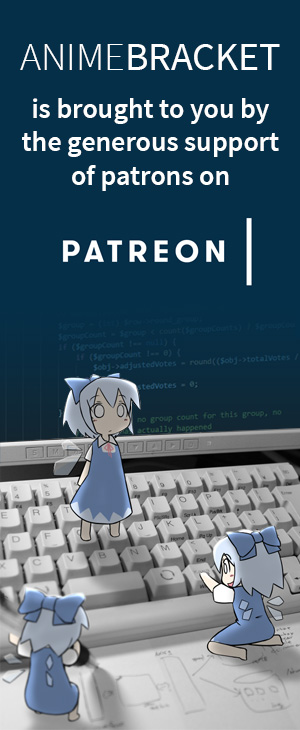 Cirno artwork by GIF